Newsflash - Freeview HD "COM7" multiplex on air and showing Al Jazeera preview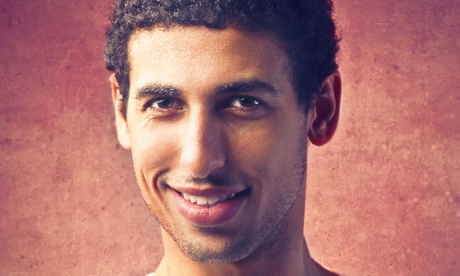 Brian Butterworth
published on
UK Free TV
Just letting you know that the first of the two new Freeview multiplexes is on air.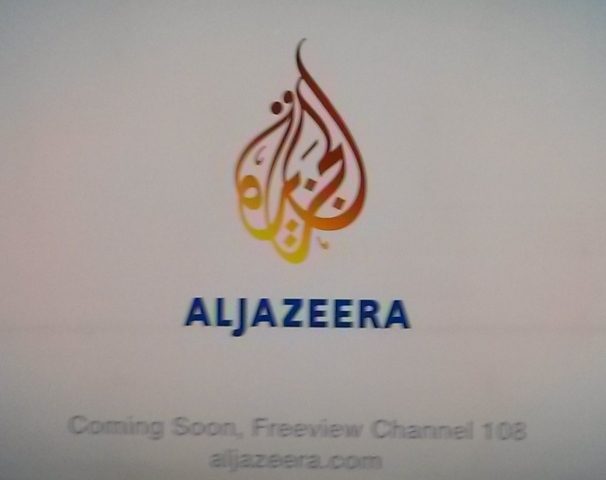 See More Freeview capacity - COM7, COM8 and COM9 - in the 600MHz band - Freeview news - ukfree.tv - 11 years of independent, free digital TV advice.

Also see Freeview HD extended service from 2014 (com7) - ukfree.tv - 11 years of independent, free digital TV advice for the coverage maps.
Comments
Wednesday, 16 October 2013

I don't know if COM8 is also on air as I have a YouView box here and it doesn't tell you things like that.

Briantist's 38,844 posts
C
Charles Stuart
10:47 PM
Bristol

Did a channel refresh but there was nothing new from Mendip, though 105 is showing BBC Three HD with a message that it's coming soon. I'm interested to know when the local stations will start tests, in particular Made in Bristol, as that'll be my station.

Charles Stuart's 159 posts
Thursday, 17 October 2013

Yes,it appears at Sutton Coldfield,at least,BBC Three and CBBC HD banners are being broadcast from the existing BBCB/HD mux on Channel 40.Likewise,The Wrekin on Channel 30.Coming Soon!

Aerialman's 140 posts

Charles Stuart, Aerialman: BBC Three HD and CBBC HD will be on the BBC B/PSB2 multiplex along with BBC One HD, BBC Two HD, ITV HD and 4hd. They will replace BBC Red Button HD soon - expected to be after the Doctor Who 50th Anniversary special on 23 November. That programme was made in 3D, but since BBC One HD cannot show 3D content (there are compatibility problems with some equipment), the 3D version is expected to be simulcast on Red Button HD.

Mendip is expected to be quite late in the rollout programme because it needs a new broadcast antenna: its current PSB and COM antennas are not capable of handling the allocated channels.

Sutton Coldfield is expected to get the service in December. It has the second-highest population coverage of any transmitter in the country. I don't think Arqiva can reach a 50% population coverage with Crystal Palace and Sutton Coldfield alone. Given their press release HD channels on Freeview to reach double numbers - Arqiva says they 'will be available to over 50 per cent of UK households, including coverage in all nations, in time for Christmas', I suspect that means Black Hill, Wenvoe and Divis are now slated for December as well.

The last rollout plan I saw was in Arqiva's Reference Offer for transmission, http://www.arqiva.com/doc….pdf . The press release's promise to get 70% coverage by June would suggest an accelerated rollout, however (and the indicative coverage tops out at 68.8%). Perhaps the weather has been kind.

The Wrekin is not one of the sites slated to get this service. Although it used frequencies in this band before switchover, it had to give them up so that Sutton Coldfield and Winter Hill could use them instead. Their greater population coverage trumps the earlier allocation.

Mike Dimmick's 2,486 posts

Mike Dimmick: Thanks for the reminder about the roll out schedule.

I have updated the database to show the "Freeview HD Extra" dates on the transmitter pages.

Briantist's 38,844 posts

Charles Stuart: " 30th January 2014: 8 Made in Bristol" is shown on the Mendip (Somerset, England) transmitter | ukfree.tv - 11 years of independent, free digital TV advice page.

Briantist's 38,844 posts
C
Charles Stuart
10:21 PM
Bristol

"30th January 2014"

Yes, I had seen that but I was wondering when the multiplex would be tested. I assume that there will be a period when people in the coverage area can receive a test transmission, perhaps to evaluate their aerial set-up and decide if it needs modification.

Charles Stuart's 159 posts
Friday, 18 October 2013

Charles Stuart: In the "testing phase" the multiplex operator doesn't have to fill the transmissions with anything that the public can see.

A transmission of "random bits" is sufficient to see if the transmission is being sent out correctly, as would be a "valid multiplex" with audio and video but not EPG data.

The signal is co-located on the mast with the existing services and broadcast with a radiation pattern to target the specific locale.

I seems unlikely that people would need to change their aerial: the whole idea of this local TV service is that "people will just find it on their EPG".

Briantist's 38,844 posts

Any idea when the Freeview HD extra channels might appear for the Reigate transmitter that relays off Crystal Palace?

Charles's 29 posts
Saturday, 19 October 2013

Charles: See here - Reigate (Surrey, England) transmitter | ukfree.tv - 11 years of independent, free digital TV advice

I'm afraid Reigate will not be getting the two new HD multiplexes. They're only going to be available at ~30 main transmitter sites. (LN12JG)

Eladkse's 1 post
Select more comments
Your comment please