BBC One Scotland starts in High Definition, Monday 14 January 2013

Brian Butterworth published on UK Free TV
If you live in Scotland, and have Freeview HD, channel 101 will switch on Monday from being the "national service without news" to the full-blown BBC One Scotland service in HD.

If you live in the Scottish Borders and use the Caldbeck or Selkirk transmitter groups, you might have to do a "first time install" to get BBC One Scotland HD.

Again (if you live in Scotland) - Freesat (on 108) and Freesat-from-Sky (on 143) viewers will find the Scottish schedule automatically from Monday.

On satellite, the new BBC One Scotland (and Wales) services are on the BBC DSat8 transponder, which is:

ASTRA 1N, transponder 61 - 11023MHz Horizontal DVB-S2 23000-2/3 8PSK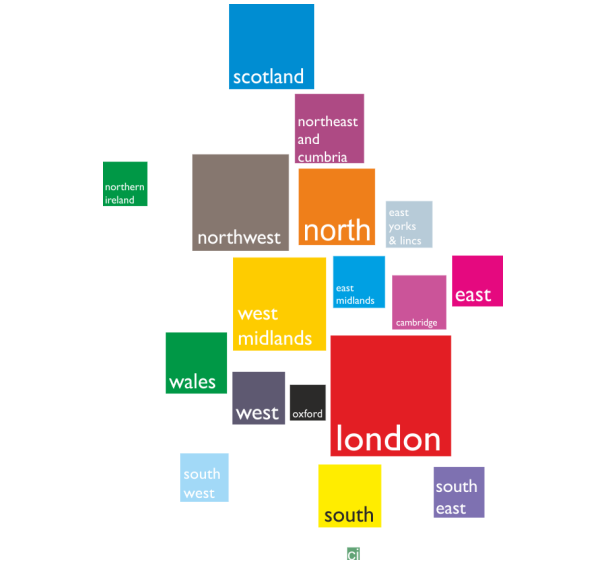 BBC One regions by population.

See also BBC - FAQs - Information on launch of BBC One Scotland HD on Monday 14 January 2013. and BBC - Blogs - About the BBC - Changes to BBC satellite transponders in 2013.
Comments
Wednesday, 3 April 2013

Brian Smith: Payment of the TV Licence does not guarantee availability of signals on any particular platform.

BBC One Scotland is available via satellite, across the UK, and from terrestrial transmitters in Scotland. Depending on location, it may be possible to receive from one of these transmitters.

Dave Lindsay's 5,724 posts

Brian Smith: See: BBC Scotland | ukfree.tv - 10 years of independent, free digital TV advice

The signal may be receivable outside the green area (coverage maps being rough guides).

However, it would appear that the main reason that Selkirk transmitter cannot be received across a larger portion of the North East is because the Cheviot Hills are in the way.

Dave Lindsay's 5,724 posts
Saturday, 20 April 2013
J
John Robinson
2:08 PM
Edinburgh

Thank goodness BBC2 HD is a national channel. It means that I can watch the snooker for the next fortnight without the endless interruptions for parochial rubbish that happen on BBC2 Scotland - for example, half of this afternoon's coverage will be replaced on BBC2 Scotland with the Scottish Labour Party conference. It's a shame BBC2 HD may become parochialised in 2015; I just wish I could get national versions of BBC1 and ITV too.

John Robinson's 43 posts
J
John Robinson
2:48 PM
Edinburgh

(PS I have an SD telly - and SD eyesight - so rarely look at the HD channels, but thankfully my PVR receives and downscales the HD channels.)

John Robinson's 43 posts
Monday, 6 May 2013

John: You can get ITV 1 London and all the BBC regions (BBC1 and BBC2) as well as BBC1 HD on both the Sky and Freesat EPGs.

Here in NI we still can't get UTV HD or UTV+1 on satellite, despite promises from UTV that they would appear by the end of 2012.

PJH's 75 posts
Wednesday, 8 May 2013

John Robinson/PJH: I have done diagram with the channel numbers - Which BBC regions are on satellite? | ukfree.tv - 10 years of independent, free digital TV advice .

Briantist's 38,844 posts
Select more comments
Your comment please