BBC One Scotland starts in High Definition, Monday 14 January 2013

Brian Butterworth published on UK Free TV
If you live in Scotland, and have Freeview HD, channel 101 will switch on Monday from being the "national service without news" to the full-blown BBC One Scotland service in HD.

If you live in the Scottish Borders and use the Caldbeck or Selkirk transmitter groups, you might have to do a "first time install" to get BBC One Scotland HD.

Again (if you live in Scotland) - Freesat (on 108) and Freesat-from-Sky (on 143) viewers will find the Scottish schedule automatically from Monday.

On satellite, the new BBC One Scotland (and Wales) services are on the BBC DSat8 transponder, which is:

ASTRA 1N, transponder 61 - 11023MHz Horizontal DVB-S2 23000-2/3 8PSK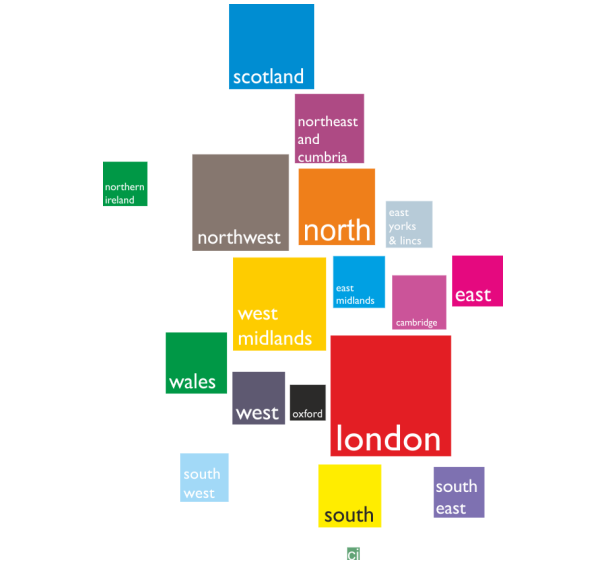 BBC One regions by population.

See also BBC - FAQs - Information on launch of BBC One Scotland HD on Monday 14 January 2013. and BBC - Blogs - About the BBC - Changes to BBC satellite transponders in 2013.
Comments
Saturday, 19 January 2013

Bring back BBC ONE HD in Scotland when BBC HD
CHANGES to bbc TWO HD IN A few months time
will this be the same as BBC TWO ENGLAND

Alan's 3 posts
Sunday, 20 January 2013

Hello Alan, Yes! BBC 2HD will be a national network channel, rumoured launch date sometime in March! BBC 2 Scotland will be standard definition only until 2015, at least..

Willie Bone's 55 posts
Saturday, 26 January 2013

Hello Willie I would still like
BBC ONE HD to remain as a national
network channel in Scotland

Alan's 3 posts
Wednesday, 27 March 2013

Hi I live in the Scottish borders but much prefer BBC 1 HD England when the origional switch over happened in January we kept getting a message come up asking us if we wanted to retune to BBC 1 Scotland my wife and I were carefull to say no each time we switched on but unfourtunatly my daughter just pressed yes without looking I should say we are talking about terestrial tv I was just wondering if there was any way we could get the channel back by manually inputting the frequency hoping you can hel I dont much care for river city.

Andrew's 4 posts

Andrew: Yes, you may be able to manually tune, but without any idea along the border you might be it isn't possible to say which transmitter in England you may have been picking up!

Dave Lindsay's 5,724 posts

I live in Kelso and we run off the Selkirk transmitter I think the post code is TD5 7JA
must admit it would be nice if we could go back to bbc england.

Andrew's 4 posts

just read that post back to myself what I mean is I know what the post code is and I think it`s the Selkirk transmitter lol.

Andrew's 4 posts

Andrew: In that case, no, there appear to be no English transmitters that you could pick up at your location so I don't understand where the message might have come from. I assumed that you were picking up a signal from a transmitter in England and was hoping to suggest that you attempt a manual tune on its frequency.

The Cheviot Hills would appear to mean that you won't be able to receive from Chatton. It's HD is on C39. For manual tuning, if your receiver has an option for mode it will need to be set to DVB-T2 (for HD) rather than DVB-T which is for standard definition.

Dave Lindsay's 5,724 posts
Thursday, 28 March 2013

Thanks Dave for your help ill give it a try when I get 5 mins.

Andrew's 4 posts
Wednesday, 3 April 2013

BBC1 Scotland, I live in the North East of England why can't I get BBC Scotland, surely my licence fee pays for it and if so, why can' I get it

Brian Smith's 1 post
Select more comments
Your comment please