UK Digital switchover ends - Northern Ireland completes on 24th October 2012

Brian Butterworth published on UK Free TV
Starting just after midnight on Wednesday 24th October, the next
switchover
of 2012 will see the number of homes with digital-only
terrestrial
reception
in the UK go up by 647,500 from 97.54% to completed.
Viewers in Northern
Ireland
who use the
Brougher Mountain
,
Divis
, or
Limavady
"full Freeview" transmitters (and about 43 smaller
relay
transmitters) will have no
analogue
television from Wednesday 24th October 2012. Unless you use
cable
or
satellite
to watch television, if you don't use a Freeview box or set, your screen will be blank.
Do not expect ANY FREEVIEW television service from midnight until 6am - or a late as mid-afternoon on some relay transmitters (see below for timetable). This means you will not be able to record Freeview programmes overnight. --- but you can watch online here - Watch live UK TV channels and listen to live radio now.
Most people need only perform a "full retune" (or "factory reset" or "shipping condition") on their Freeview box or TV, but it would be impossible with five million homes covered by the transmitters, for no-one to have a problem.
RTE One, RTE Two and TG4
Viewers with
Freeview HD
(DVB-T2) equipment who receive a
signal
from the Brougher Mountain,
Black Mountain
and
Carnmoney Hill
will also receive the "Northern Ireland Mini-
Multiplex
" and will receive RTE One and RTE Two and
TG4
. See
Northern Ireland RTE1, RTE2, TG4 special mini-multiplex from 24 October
. Most other viewers will be able to watch
services
directly from transmitters in the republic. You will need the correct equipment: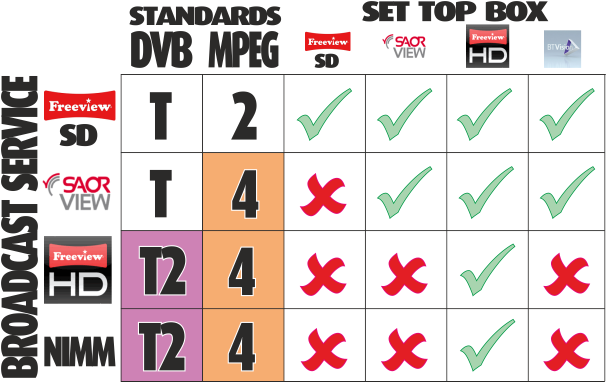 Coverage Maps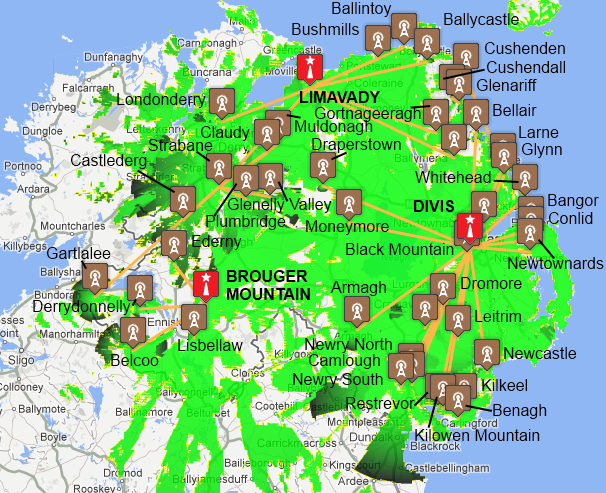 From Wednesday 24th October 2012 you MUST have a digital television device to watch TV. If you do not have a digital receiver, from Wednesday will have a blank screen.
You will be served by the Freeview HD service from Wednesday, but please see this six-point checklist to ensure you
really
are watching in high definition:
Are you really watching free TV in high definition?
Switchover help scheme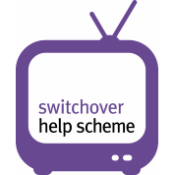 If you are over 75, get (or could get) Disability Living Allowance, Attendance Allowance, Constant Attendance Allowance or mobility supplement; or have lived in a care home for six months or more; or are registered blind or partially sighted and need assistance, please see
The Switchover Help Scheme
.

Cable and satellite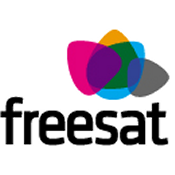 Cable (Virgin Media) and satellite (
Sky
,
Freesat
,
fSfS
) viewers are not affected by the changes. Remember, however, that you may be using analogue TV to watch on a second or third set and it might need a Freeview box.
Existing "full" Freeview users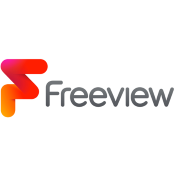 If you already use Freeview, and can receive all the
channels
now, check your TV or box is not listed here -
TVs and boxes that do not support the 8k-mode
. If it is, you will need a new Freeview box.
If you are not on the list, you should
scan
your box from around 6am.
When you now rescan, you MUST do a "first time installation" or "factory reset" scan (sometimes called "shipping state"), not a simple "add channels"
. Do the procedure you did on "national retune day", September 30th 2009, see
Freeview Retune - list of manuals
.
If you can't recall the procedure or find the manual, please see
generic clear and rescan procedure
.
If you scanned during the first phase of switchover on Wednesday 10th October 2012 - you will have to do it again on Wednesday 24th October 2012.
Using Freeview with Windows Vista
Please see
Switch over and PC-based systems
because you need some
updates
for your system to work.
Boosters and amplifiers
If you live close to the
transmitter
, you may have to disconnect any "boosters" from your
aerial
system.
The new, more powerful digital signals may overload any amplifiers and result in no reception!
When looking for them include a check for distribution amplifiers,
loft
boxes, set back amplifiers, bypass Amplifiers, hidden
masthead
amps in a loft space and any dodgy active splitters.
For full details, see:
Freeview signals: too much of a good thing is bad for you
.
Homes with no Freeview at all will now have Freeview Light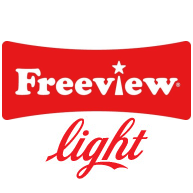 If you had no Freeview service before, you will have the BBC channels digitally from Wednesday 10th October 2012. This is a single multiplex of the BBC channels (radio, television and text) for most people.
However, if you were on the fringes of reception from one of the main
Freeview transmitters
, you will now get all the Freeview channels.
If you didn't get this limited Freeview service on Wednesday 10th October 2012 then you may need a new aerial.
If you are served by a public service (relay) transmitter, which are:
Armagh
(9am),
Ballintoy
(3pm),
Ballycastle
(9am),
Banbridge
(noon),
Bangor
(noon),
Belcoo
(noon),
Bellair
(9am),
Benagh
(3pm), Black Mountain (6am),
Buckna
(noon),
Bushmills
(noon),
Camlough
(9am), Carnmoney Hill (9am),
Castlederg
(9am),
Claudy
(3pm),
Conlig
(6am),
Cushendall
(noon),
Cushendun
(9am),
Derrygonnelly
(3pm),
Draperstown
(9am),
Dromore
(3pm),
Ederny
(noon),
Glenariff
(3pm),
Glenelly Valley
(2pm),
Glynn
(2pm),
Gortnageeragh
(6am),
Gortnalee
(3pm),
Kilkeel
(noon),
Killowen Mountain
(9am),
Larne
(7:30am),
Leitrim
(3pm),
Lisbellaw
(9am),
Londonderry
(6am),
Moneymore
(3pm),
Muldonagh
(noon),
Newcastle
(noon),
Newry North
(noon),
Newry South
(3pm),
Newtownards
(9am),
Plumbridge
(11am),
Rostrevor
(9am),
Strabane
(7:30am),
Whitehead
(11am)
...you now need, from around from 9am (unless shown otherwise) on 24th October 2012 to rescan, and you will get a second Multiplex with ITV 1,
ITV 2
, ITV 1 +1,
Channel 4
,
Channel 5
, Channel 4+1, E4 and
More4
.
And that's your lot if you have a
standard
Freeview
receiver
, see
Freeview retune - poor public service transmitters
.
You may wish to
install
Freesat for more channels, see
Compare Freeview Light and Freesat TV
.
Overlap with other regions
Because of the location of the transmitters, some viewers will find that they can
pick
up the signal from other BBC and ITV 1 regional studios.
Those viewers with "Freeview HD" (or other so called D-Book 7) receivers will find they are presented with a menu to allow them to pick which BBC One
region
is shown on "button 1", and which ITV 1 regions appears as channel 3.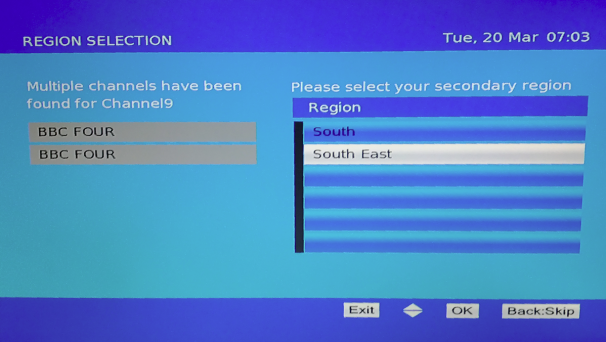 Viewers with older equipment may have to resort to doing a manual to get the correct signal for the desired transmitter.
All Freeview boxes automatically scan the available broadcast frequencies looking for channels, and they do this from
C21
to C69. Older Freeview boxes will, if a duplicate version of a channel is found whilst scanning, such as another BBC One region, placed it in the 800-899 channel range.
Some Freeview boxes will pick the strongest signals for the "primary" number positions, and some will detect the different regions providing a choice when you perform a "scan for channels".
For more details, see:
Digital Region Overlap
Originally published on 11th October 2012 at 00:00 by Brian Butterworth
Comments
Friday, 31 August 2012

Roll on 24th October.

Freeview HD at long last.

Peter Henderson's 15 posts
Sunday, 9 September 2012

Have the post-midnight Oct 24th NI ASO/DSO times been confimed yet?

The reason I ask is because the analogue transmitters south of the border won't be switching off until 10am on the morning of Oct 24th as confirmed by Saorview last week (http://www.saorview.ie/news/50-days-to-switchover/).

Maybe unlike the other UK regions NI will delay the switchover until later that morning and coordinate with the authorities south of the border.

The Cush's 5 posts
Thursday, 13 September 2012

Does anyone know how to set a master pin if not known on the Wharfedale WDTR160 for the changeover please.

Bernadette's 5 posts

Bernadette: Its should be by default 0000, if that doesn't work then someone much have entered their own personal pin number.

jb38's 7,179 posts
Friday, 14 September 2012

I did try that but someone has entered their own personal pin but I've tried a lot of combinations but none are the right one because my silly husband has forgotten it.

Bernadette's 5 posts

Bernadette: The Wharfedale WDTR160 appears to be a rebranded Tvonics box, if the help guide at https://ukfree.tv/retu….pdf is to be believed. You could try calling the number on that page. However, the Tvonics website indicates that the company went into administration in June.

There's a suggestion that Wharfedale-branded equipment was sold by Argos. Try contacting wherever you bought it. Or, try searching for manuals for any of the other equipment listed in that document, if you can't find the manual that came with it.

Mike Dimmick's 2,486 posts

Bernadette: I had a look at the actual service manual for that model and nothing was mentioned about a master PIN code nor it even referred to in any way.

However I have made a few enquiries about that model which uses a Vestel T816 chassis, and its been reported back to me that if you completely unplug the box from the mains supply and leave it that way for a minute or two, then "before" reconnecting the power supply again if you "press and hold" the OK button whilst you reconnect the power supply that when the screen comes on again it will be showing first time installation.

jb38's 7,179 posts

Thank you very much for the advice! :)

Bernadette's 5 posts

Tried the OK button method, no success :/

Bernadette's 5 posts
Saturday, 15 September 2012

Bernadette: If you have kept the OK button pressed until you seen the menu screen coming on and it wasn't "first time installation" then you must then have a variation on the chassis mentioned, as since my posting I dug out a similar model followed by me purposely entering the incorrect password, then I subsequently following this up by using the procedure suggested and it worked.

I unfortunately now have to say that unless someone else might have experienced a similar problem and has found some other method of rectifying it, then I cant see much hope of sorting it out except by using the long winded (very) method of coupling the devices RS232 socket into a PC then downloading the latest software, which of course by now isn't really the latest as the device is a few years old.

By the way this model is exactly the same as a multitude of others such as Hitachi HDR161 / Digihome / Sharp TUR160 / Durabrand / Technika etc, etc.

jb38's 7,179 posts
Select more comments
Your comment please